Tomas J. Kucera, M.D., M.S.
Interventional Pain Medicine
Cervical Epidural Steroid Injections
Iovera Cryoneurolysis
Provocation Discography Procedures
Epidural Blood Patch
Facet Joint Injections
Fluoroscopic Guided Piriformis Injections
Ganglion Impar Injections
Genicular Nerve Blocks
Genicular Nerve Radiofrequency Ablation (RFA)
Hypogastric Plexus Blocks
Intercostal Nerve Blocks
Joint Injections
Lateral Femoral Cutaneous Nerve Injection Procedures
Lumbar Epidural Steroid Injections (ESI)
Lumbar Sympathetic Nerve Blocks
Occipital Nerve Block Treatment Procedures
Percutaneous Tenotomy Procedures
Facet Radiofrequency Ablation (RFA)
Sacroiliac Joint Injections
Sacroiliac Joint Radiofrequency Ablation (RFA)
Selective Nerve Root Block/Spinal Nerve Blocks
Stellate Ganglion Injections
Thoracic Epidural Steroid Injections (ESI)
Trigger Point Injections
Vertebroplasty / Kyphoplasty
Spinal Cord Stimulation / Neuromodulation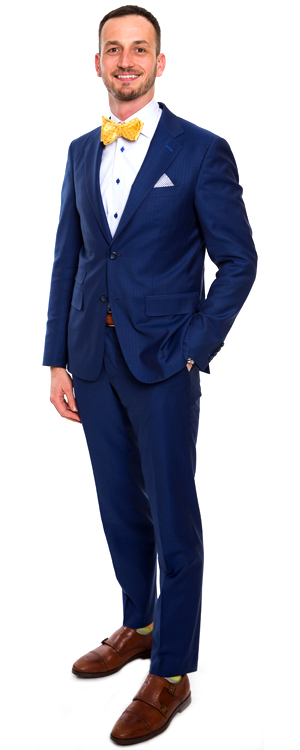 Dr. Tomas Kucera was drawn to the specialty of Pain Medicine in order to more fully engage with patients seeking pain relief who wish to avoid surgery and the use of narcotics. His goal is to properly diagnose each patient's actual pain stimulator, educate about treatment recommendations (such as Physical Therapy, nerve blocks, epidural steroid injections, spinal manipulation and others), and above all, to listen to each patient's singular situation and be honest and direct about their treatment options and expectations.
In addition to his medical training in Europe, Dr. Kucera's passion for his specialty has taken him around the world, including opportunities to teach and volunteer for medical missions in Ethiopia, East Africa, and the Honduras in Central America. He has participated in research projects at Scripps, MIT, and the University of South Florida, presented at a number of medical symposiums, and has been published in numerous medical journals. He currently holds medical licenses in Nevada, Arizona, Wisconsin and New York.
In his off time, Dr. Kucera's interests literally range from earth to turf. He is a BASE jumper and professional skydiver – who also finds time to play hockey several times a week. Fun fact: At 6'3", Dr. Kucera says that he's the shortest guy in his family.